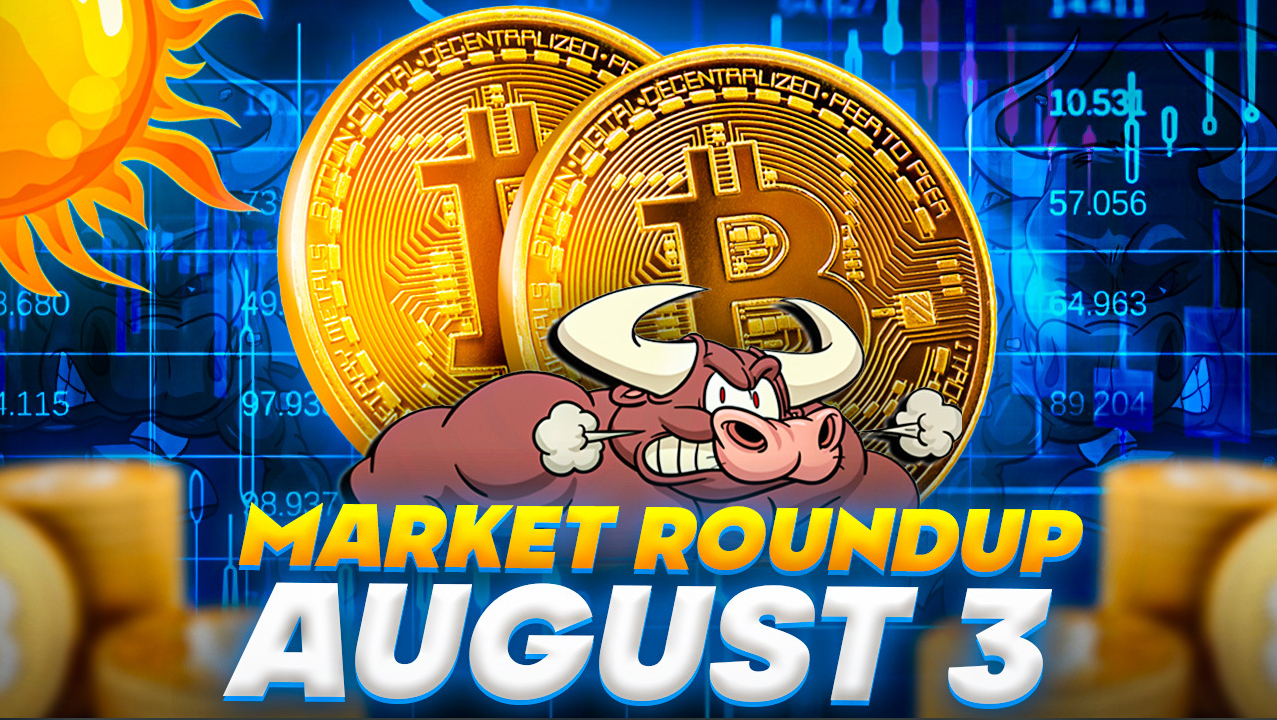 On August 3rd, Bitcoin extended its previous daily losses, experiencing a decline of nearly 1.75% and reaching a price of $29,084. 
Despite a positive spot ETF approval prediction by a Bloomberg analyst, Bitcoin has been facing downward pressure in recent sessions, largely influenced by the strength of the US Dollar. 
As the market awaits the release of the Nonfarm Payrolls (NFP) report on Friday, the cryptocurrency is navigating through choppy waters, prompting investors to monitor its price action and potential trend shifts closely. 
This article examines the current state of Bitcoin and explores the key factors impacting its price movement in the near future.
Bitcoin's Value Drops Despite Positive Spot ETF Approval Forecast by Bloomberg Analyst
According to Bloomberg Intelligence analysts, the likelihood of a Bitcoin ETF being introduced in the US this year has risen from 50% to 65%. 
This is due to the fact that major financial institutions, including BlackRock and Fidelity, have submitted applications for ETFs, indicating a growing level of acceptance in the traditional finance sector.
There has been an interview with SEC Chairman Gary Gensler and the SEC has apparently approved Coinbase's Bitcoin trading platform. 
This could indicate a possible change in regulatory approach that may favor cryptocurrency-related products like ETFs. 
The outcome of the SEC's case against Grayscale could also impact market sentiment. 
Although these developments suggest potential for long-term growth for Bitcoin, short-term price drops may be linked to the increasing value of the US dollar.
Bitcoin Faces Challenges as US Dollar Strengthens
Yesterday, the US Dollar Index (DXY) increased by 0.18% to reach $102.78, its highest level in 20 days. 
This marks the third consecutive day of the greenback's upward trend against a basket of six major currencies. 
The strengthening of the USD can be attributed to the positive outlook ahead of Friday's upcoming NFP data release. 
The market anticipates July's Non-Farm Employment figure to be around 203K, a decrease of 6K from June, and the Average Hourly Earnings for July to be at 0.3%, down from 0.4% in June.
Expectations of better-than-expected numbers have already led to the pricing in of the NFP data.
Many people are feeling positive about the current outlook. This is due to the latest ADP Non-Farm Employment Change report, which showed a figure of 324K for July, exceeding the expected 184K. 
This unexpected increase has caused the USD to become stronger, which has affected the prices of BTC/USD.BTC/USD.
Bitcoin Price Prediction 
In the 4-hourly timeframe, Bitcoin's recent market movements were examined, revealing a confined trading range. 
The cryptocurrency encountered resistance near $30,000 and established support around $29,000. 
Currently, Bitcoin's outlook may not be optimistic as key technical indicators like the RSI and MACD have entered the bearish territory.
The recent bearish movement has propelled the price to reach the $29,100 level, raising the possibility of a continued bearish correction and a subsequent decline to $28,700.
Despite this, there is a glimmer of hope as Bitcoin might gain support near $28,700 during its continued drop. If it manages to break below, its next target could be at $28,200.
Top 15 Cryptocurrencies to Watch in 2023
Stay informed about the latest initial coin offering (ICO) projects and alternative cryptocurrencies by regularly exploring our carefully selected collection of the top 15 digital assets to watch in 2023.
This thoughtfully curated list has been compiled by industry experts from Industry Talk and Cryptonews, ensuring that you receive professional recommendations and valuable insights.
Stay ahead of the game and discover the potential of these cryptocurrencies as you navigate the ever-changing world of digital assets.
Find The Best Price to Buy/Sell Cryptocurrency
Disclaimer: Cryptocurrency projects endorsed in this article are not the financial advice of the publishing author or publication – cryptocurrencies are highly volatile investments with considerable risk, always do your own research.