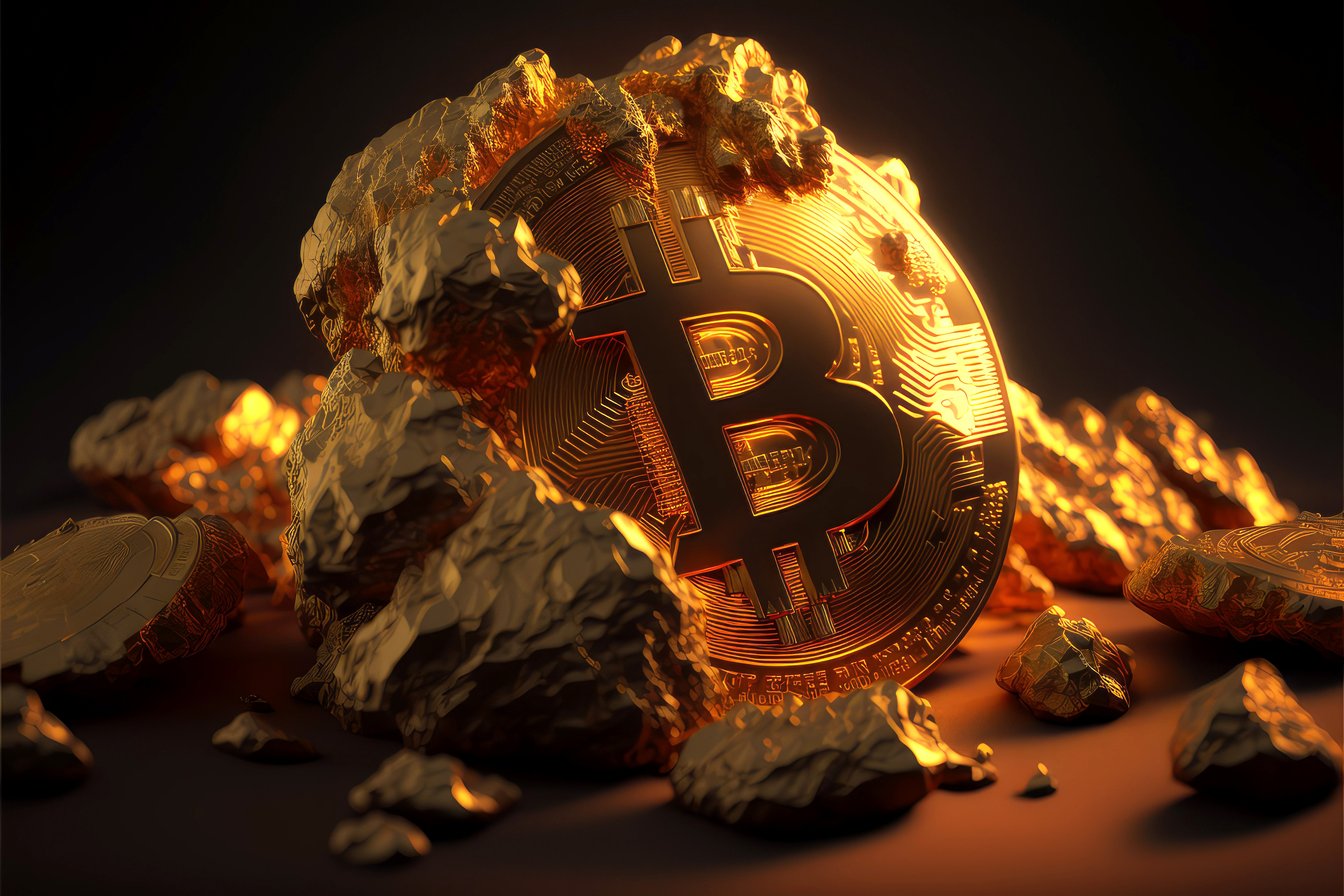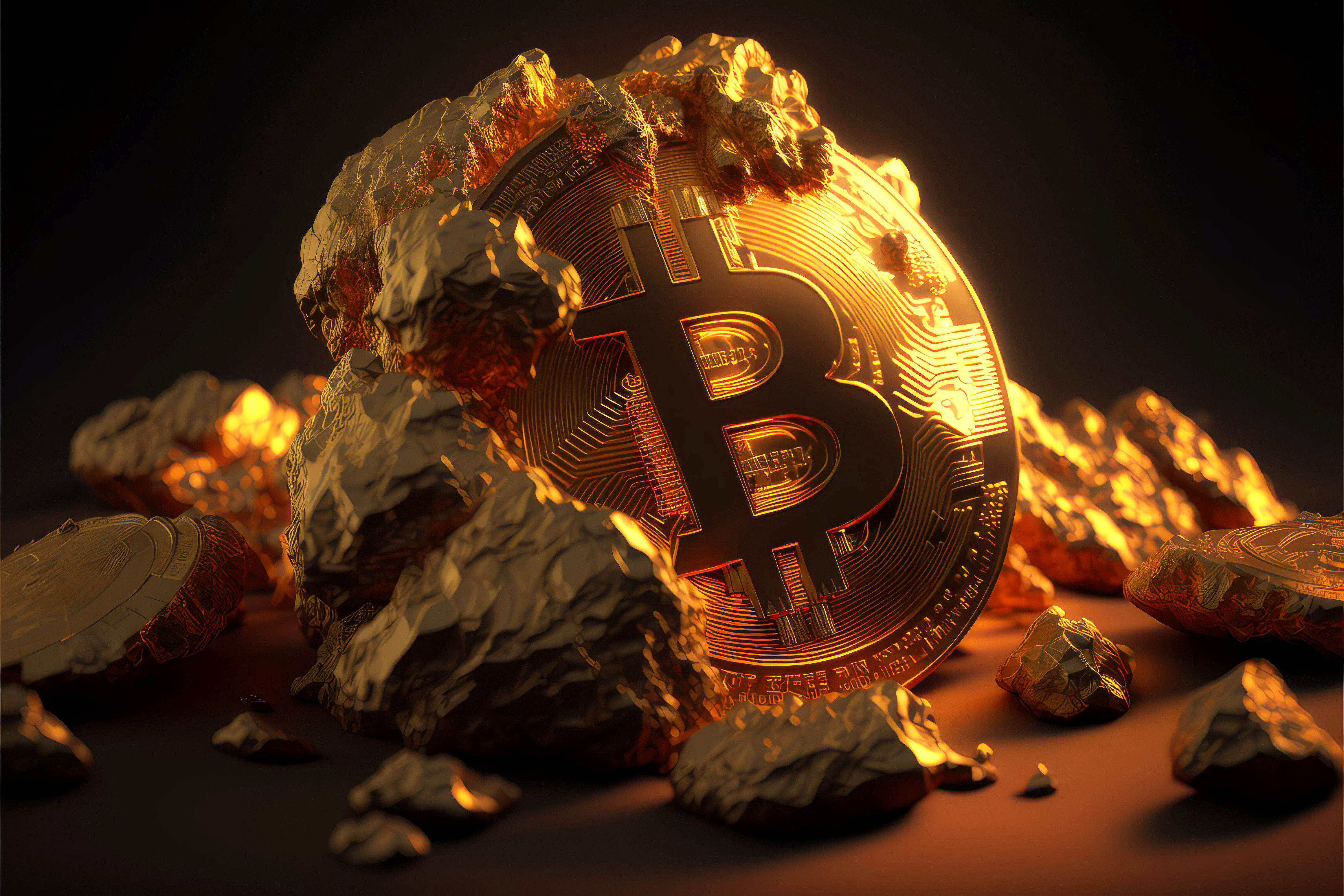 As the market closely watches developments surrounding the potential approval of a Bitcoin spot exchange-traded fund (ETF) for BlackRock by the U.S. Securities and Exchange Commission (SEC), shares of crypto-related companies are seeing major gains. 
Coinbase, MicroStrategy, and Marathon Digital saw their stock prices rise by more than 15% following Bitcoin's price surge past the $34,000 mark. 
What's Fuelling the BTC Price?
As the crypto market reacted to the possibility of a Bitcoin spot ETF, Bitcoin's price experienced a remarkable ascent, topping at $35,000 at one point. 
This optimism began when the proposed BlackRock ETF appeared on the website of the Depository Trust & Clearing Corp. (DTCC), an essential U.S. market utility. 
According to CoinShares head of research James Butterfill, "Authorized participants will have to buy Bitcoin if a spot ETF gets approved in order to create shares for an eventual ETF, which will result in significant flows to buy an increasingly illiquid supply of Bitcoin."
High Exposure Players Reap Benefits
The BTC price spike influenced the broader financial sector. Stock prices of Coinbase, MicroStrategy, and financial services firm Galaxy Digital all rose, with MicroStrategy's balance sheet already holding more than 158,000 Bitcoin. 
Bitcoin mining companies, which are generally more susceptible to Bitcoin price fluctuations, are among the beneficiaries of this BTC price hike. Marathon Digital (MARA) and Riot Platforms (RIOT) saw their stock prices go up by over 15%. Even the S&P 500 and Nasdaq equity indexes snapped a five-day losing streak.
BlackRock and the SEC: A Pending Decision
The expectations of a Bitcoin spot ETF approval have been brewing for some time, particularly after financial giants like BlackRock submitted their applications to the SEC. 
"If Bitcoin's rally extends as far as $40,000, there will be a significant shift in investors' outlook for Bitcoin," said James Butterfill. He followed up with a note of caution. "Any detriment to the early '24 timeline for Spot ETFs could have a negative impact on prices and we could be trading in the high 20s again. Although, given recent events, this scenario seems increasingly unlikely."
The market was quick to respond to the uncertainties surrounding the Bitcoin spot ETF. Following Butterfill's cautionary remarks, BTC price experienced a 3% dip, dropping from around $34,500 to $33,500 in a matter of minutes due to the FUD (Fear, Uncertainty, Doubt) caused by the removal of BlackRock's iShares Bitcoin Trust ticker $IBTC from the DTCC list on its website.
In light of these developments, it becomes clear that the cryptocurrency sector is not operating in isolation. A potential Bitcoin ETF approval by the SEC could be a pivotal moment, not just for Bitcoin but for the entire industry. The recent price rallies in both Bitcoin and associated company stocks show that traditional financial markets are becoming more entwined with digital assets. 
While the market response has been overwhelmingly positive, it has also proven to be fragile, given its swift reaction to even a hint of uncertainty.